At Your Service > Material Guide
Material Guide
PRECIOUS METALS
Precious metals differ from other metals in that they cannot rust. The more resistant to corrosion and oxidation, the more noble the metal.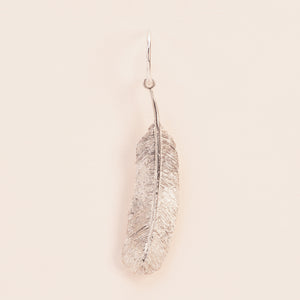 Sterling silver
At Wouters & Hendrix, we exclusively work with sterling silver.  Sterling silver is alloyed with a 925 silver content, meaning it consists of 92.5% fine silver and 7.5% copper. The content stamp is an oval with the number 925 in its center. 

Make your sterling silver jewellery shine year in, year out with our care tips.
Gold-plated sterling silver
Our gold-plated jewellery is covered in a layer of 18 ct. gold. The layer can be applied in different thicknesses. Rings,  bracelets and necklaces have a slightly thicker coverage as friction with the skin can accelerate wear and tear.  When loved intensively, it is normal for gold-plated jewellery to lose a bit of its glow.  Do not hesitate to reach out via the contact form or to come by one of our boutiques to discuss your regilding request. Make your gold-plated silver jewellery shine year in, year out with our care tips.
18 ct. yellow gold
Gold is alloyed to make it fit for the wear and tear jewellery undergoes. An alloy is the fusion of different metals such as gold, silver and copper. Depending on the alloy, the colours vary from yellow, white to pink gold. The purity of metal is measured in carat. The more fine gold used, the higher the carat. We exclusively work with 18 ct. gold. All of our 18 ct. gold designs -unless the stamp damages the jewel- contain the official diamond-shaped stamp with 750 in the center. It indicates that 75% fine gold has been used in combination with silver and copper. The pricelist of our 18 ct. gold collections will be adapted to the fluctuation of gold and diamond rates.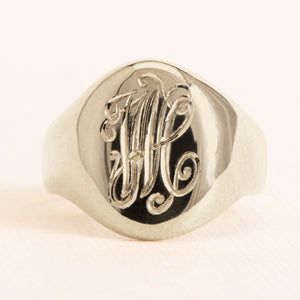 18 ct. white gold
White gold is an alloy of gold and at least one white metal. Usually nickel, silver, or palladium. Like yellow gold, the purity of white gold is expressed in carats. White gold's properties vary depending on the metals used and their proportions.
18 ct. pink gold
Pink gold is an alloy of pure 24 ct. yellow gold, copper and silver. Pure 24 ct. yellow gold is the base for all gold colors and qualities, but is too soft to be used in a pure state for jewelry. It needs to be blended, or alloyed with other metals to strengthen it enough to wear.  Pink gold is a romantic colour of gold that translates into dreamy designs.