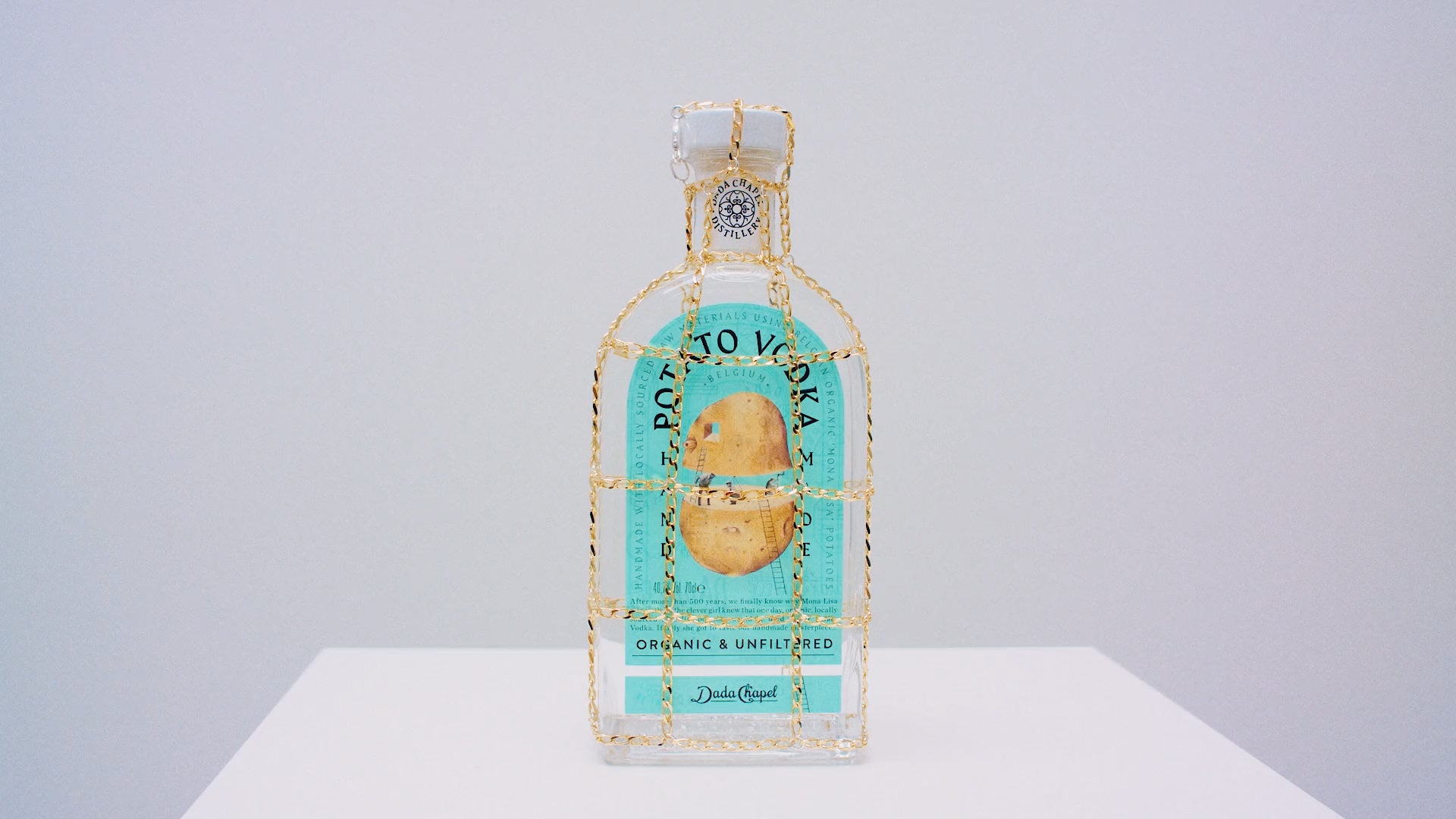 Our World > Our Projects > La Muse
La Muse
Meet La Muse. A liquid objet d'art, wrapped in chains. Take a sip. 
When daring distillers Dada Chapel and idiosyncratic jewellers Wouters & Hendrix conspire, fireworks are guaranteed. 'La Muse' is a limited edition object, seamlessly blending the worlds of liquid and wearable treasures. Dada Chapel's Potato Vodka is wrapped in a net of Wouters & Hendrix chains, referencing the craftsmanship and surrealist creativity that both Belgian brands are so fond of. This Potato Vodka is unfiltered and handmade from a beautiful blend of organic wheat and local potatoes. Its precious wrap is handmade in the Wouters & Hendrix Antwerp atelier.
Dada Chapel will exceptionally open its doors to the general public during Design Fest Gent. From April 23 to May 1, visitors of the festival will be able to admire various contemporary art installations by Maarten Vanden Eynde in the historic building of Dada Chapel in the heart of Ghent, where 'La Muse' will also be exhibited. 
'La Muse' is available in a limited edition of 100 pieces, each with a unique number. The Potato Vodka bottle can be refilled up to five times at the Dada Chapel distillery.