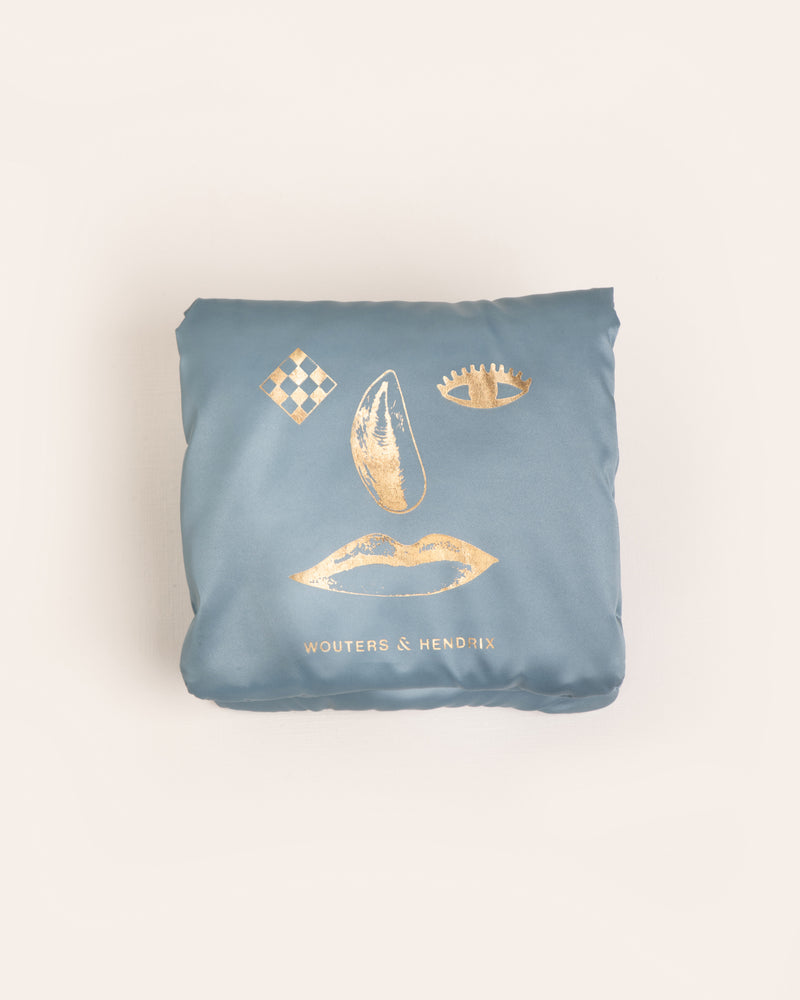 There is no request too big or service too small, we are happily at your service at all times.
Drop a subtle hint in your beloved's mailbox.
Material Information
MJS009 - Polyester - 12x12 cm
The story behind the jewel
Our jewellery pouch facilitates taking your treasures along. A puffy envelope-shaped wrap covered in iconic Wouters & Hendrix symbols keeps all types of jewellery safe and sound while on the move. After all, isn't it so that the most cherished memories are often made far away from home?