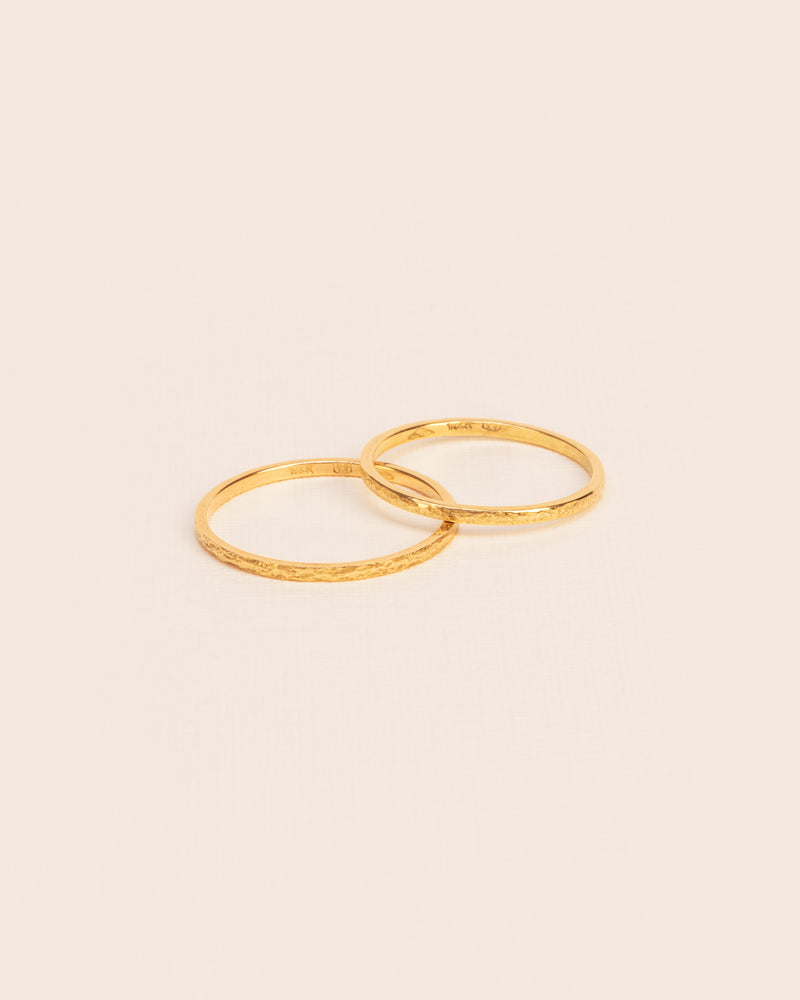 Celebrate your unique connection with wedding rings fitting like a glove. Our team gladly assists you in picking the perfect size, design and engraving in the intimate setting of our boutiques. Contact us for more information or visit our boutiques.
There is no request too big or service too small, we are happily at your service at all times.
Drop a subtle hint in your beloved's mailbox.
Material Information
RGW001 - 18 ct. gold - Size 54: 1.4g - Sizes: 54-68 - Width: 1.5mm
The story behind the jewel
'Love Letters' is a collection of romantic combinations. Classic designs translated into eternity bands, each ring is shaped, polished and engraved by hand. Distinctive in personality, like the sweethearts and suitors of classic literature for which they are named, rings are paired in combinations of opposites attracting. These uncommon wedding bands are meant to become a 'bijou de peau', a jewel with which you become one. The Romeo & Juliet pair is carefully hammered by hand in our Antwerp atelier. This traditional technique is loud, but the result is subtle in its simplicity.
Care guide
As the precious materials we love to work with require specific care, we have summarized our best tips in a care guide.
Shipping information
We offer fossil-free deliveries to selected countries within the EU.

We aim to deliver your order within the following number of days:
Belgium, The Netherlands: 2-5 business days.
Europe: 3-6 business days.
World:  4-7 business days. 

Click here for our shipping & returns policy.
Signature packaging
Sumptuous boxes with a black velvet pedestal accompany our jewellery. They are a beautiful way to present and keep every jewellery token of memorable moments safe and sound.

During the checkout process you have the option of selecting 'wrap as a gift'. We knot a beautiful bow to your precious present. If desired, we also add a personal, handwritten message to your selected jewel.