La Fête des Bêtes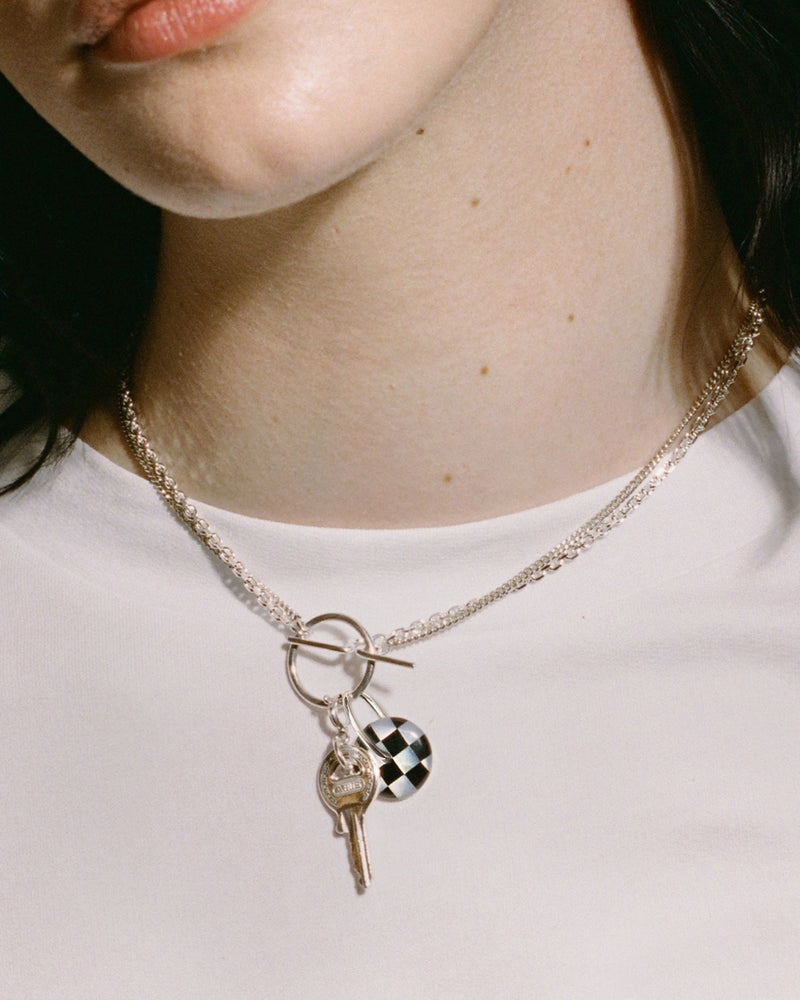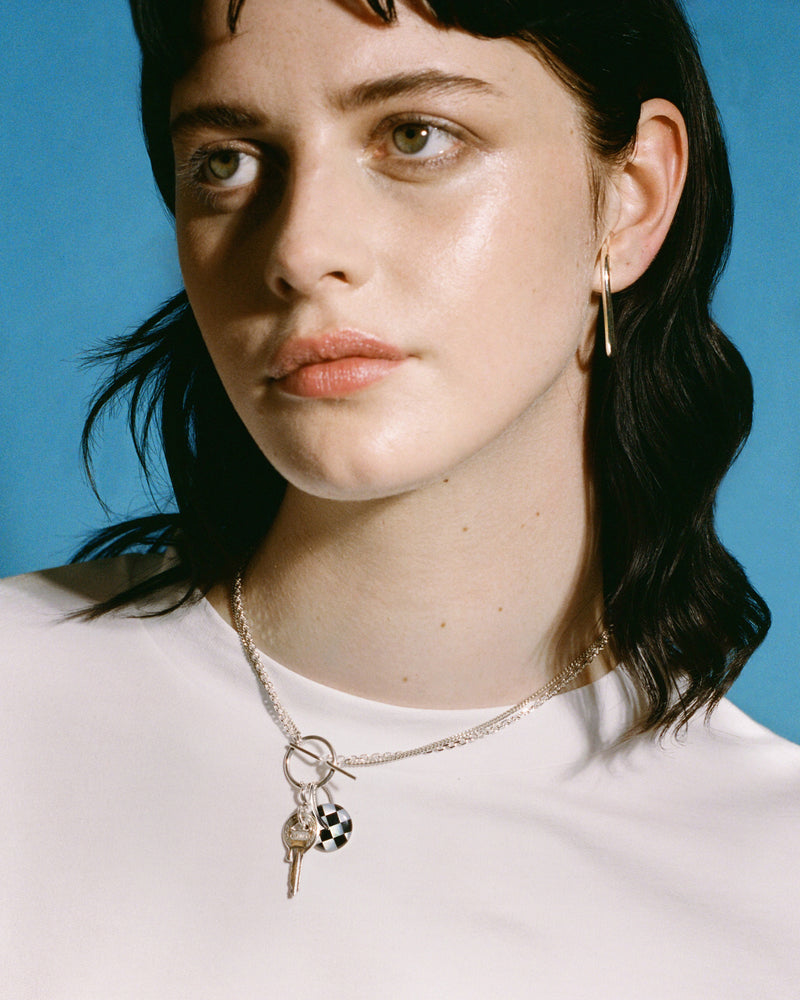 Long/short necklace with key, mosaic and T-clasp in silver
There is no request too big or service too small, we are happily at your service at all times.
Drop a subtle hint in your beloved's mailbox.
Material Information
NSC078 - Sterling silver 925 - 19,4g - Inlay work of onyx and mother of pearl - One size: 40cm -
The story behind the jewel
Wanting to encourage and inspire the wearer to create his own interpretation or story, this necklace can be worn short or long. This 'La Fête des Bêtes' jewel carries everything characteristic to Wouters & Hendrix. Chess inlay work of onyx and mother of pearl adding colour to the jewel, a visible T-clasp lock to defy tradition and the signature mussel as a reference to Belgian surrealist Marcel Broodthaers. Bending the traditional rules of jewellery-making while winking at surrealism, the 'La Fête des Bêtes' collection embodies everything Wouters & Hendrix is so very fond of. And just like in surrealism, the meaning behind the designs from this collection is for the wearer to interpret and make her or his own.
Care guide
As the precious materials we love to work with require specific care, we have summarized our best tips in a care guide.
Shipping information
We offer fossil-free deliveries to selected countries within the EU.

We aim to deliver your order within the following number of days:
Belgium, The Netherlands: 2-5 business days.
Europe: 3-6 business days.
World:  4-7 business days. 

Click here for our shipping & returns policy.
Signature packaging
Sumptuous boxes with a black velvet pedestal accompany our jewellery. They are a beautiful way to present and keep every jewellery token of memorable moments safe and sound.

During the checkout process you have the option of selecting 'wrap as a gift'. We knot a beautiful bow to your precious present. If desired, we also add a personal, handwritten message to your selected jewel.