Les Eternelles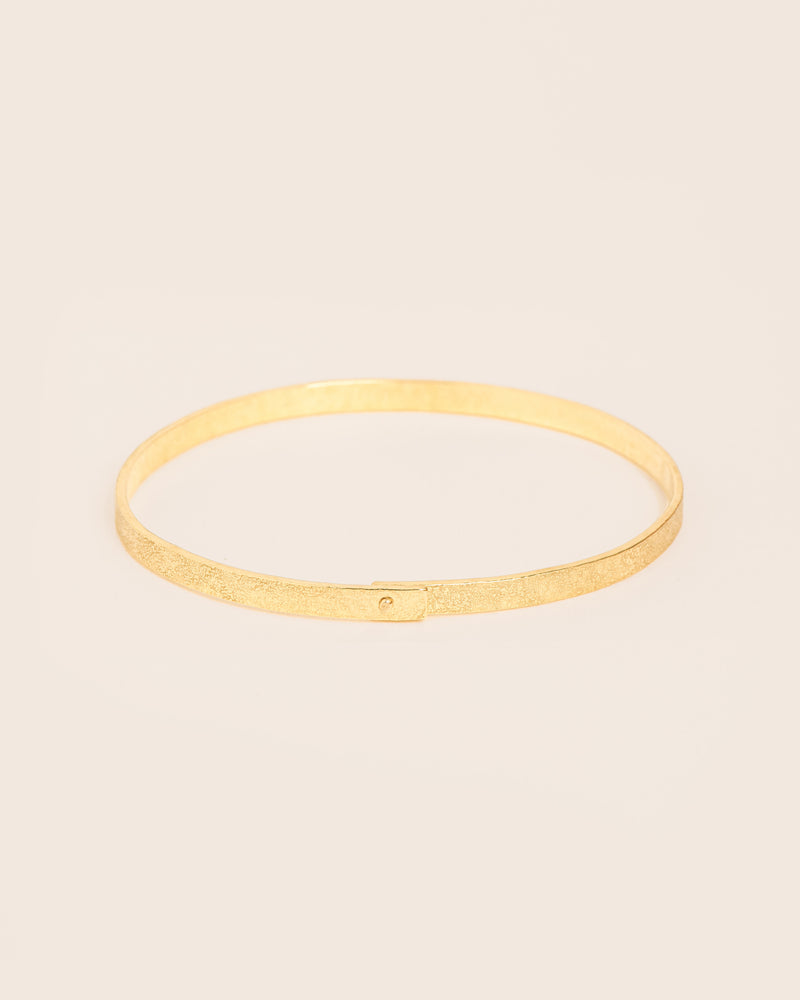 Hammered bracelet in 18 ct. Gold
There is no request too big or service too small, we are happily at your service at all times.
Drop a subtle hint in your beloved's mailbox.
Material Information
BGC009 - 18 ct. gold - 11,3-13,5g - S:16,5cm M:17,5cm XL:19.5cm - Height: 4mm
The story behind the jewel
The seductiveness of this bracelet resides in the raw beauty of the unpolished gold, meticulously hand-hammered in our Antwerp atelier. his traditional technique is loud, but the result is subtle in its simplicity. Crafted from Mother Nature's most cherished gifts, 'Les Eternelles' are treasures to have and to hold forever.
Care guide
As the precious materials we love to work with require specific care, we have summarized our best tips in a care guide.
Shipping information
We offer fossil-free deliveries to selected countries within the EU.

We aim to deliver your order within the following number of days:
Belgium, The Netherlands: 2-5 business days.
Europe: 3-6 business days.
World:  4-7 business days. 

Click here for our shipping & returns policy.
Signature packaging
Sumptuous boxes with a black velvet pedestal accompany our jewellery. They are a beautiful way to present and keep every jewellery token of memorable moments safe and sound.

During the checkout process you have the option of selecting 'wrap as a gift'. We knot a beautiful bow to your precious present. If desired, we also add a personal, handwritten message to your selected jewel.