Les Eternelles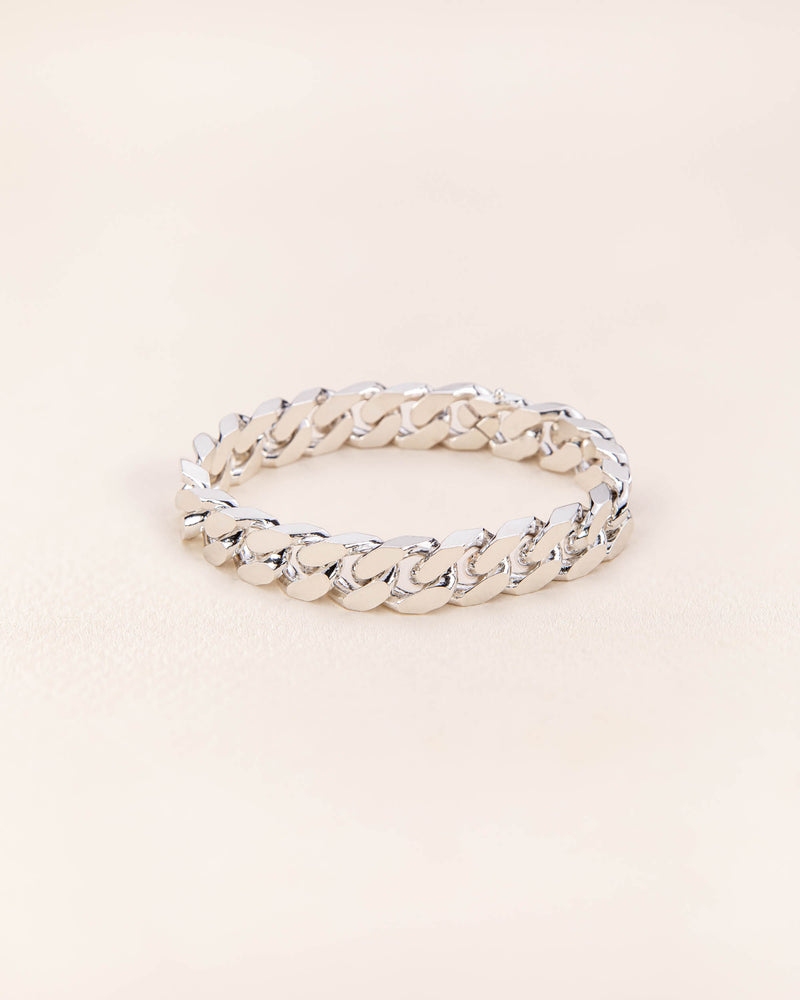 Chunky chain bracelet in silver
There is no request too big or service too small, we are happily at your service at all times.
Drop a subtle hint in your beloved's mailbox.
Material Information
BSC034 - Sterling silver 925 - S:50g, L:51g - S, L
The story behind the jewel
Wouters & Hendrix have a special fondness for the punk period. Karen and Katrin got to know the music in their teens and eagerly borrowed records from the library, including the debut album by The Clash. Both were constantly on the lookout for new bands, listening to John Peel's BBC radio programme in the evenings and visiting record shops in Antwerp and London. The energy and attitude from that period regularly appear in the collections, for example in the form of link necklaces and bracelets. Reinvented time and again, this type of jewellery remains powerful and relevant. Incontournables that become a part of you, 'Les Eternelles' are treasures to have and to hold forever. Exuding a unique artistry, every Wouters & Hendrix piece is handmade by a team of goldsmiths in our Antwerp atelier.
Care guide
As the precious materials we love to work with require specific care, we have summarized our best tips in a care guide.
Shipping information
We offer fossil-free deliveries to selected countries within the EU.

We aim to deliver your order within the following number of days:
Belgium, The Netherlands: 2-5 business days.
Europe: 3-6 business days.
World:  4-7 business days. 

Click here for our shipping & returns policy.
Signature packaging
Sumptuous boxes with a black velvet pedestal accompany our jewellery. They are a beautiful way to present and keep every jewellery token of memorable moments safe and sound.

During the checkout process you have the option of selecting 'wrap as a gift'. We knot a beautiful bow to your precious present. If desired, we also add a personal, handwritten message to your selected jewel.