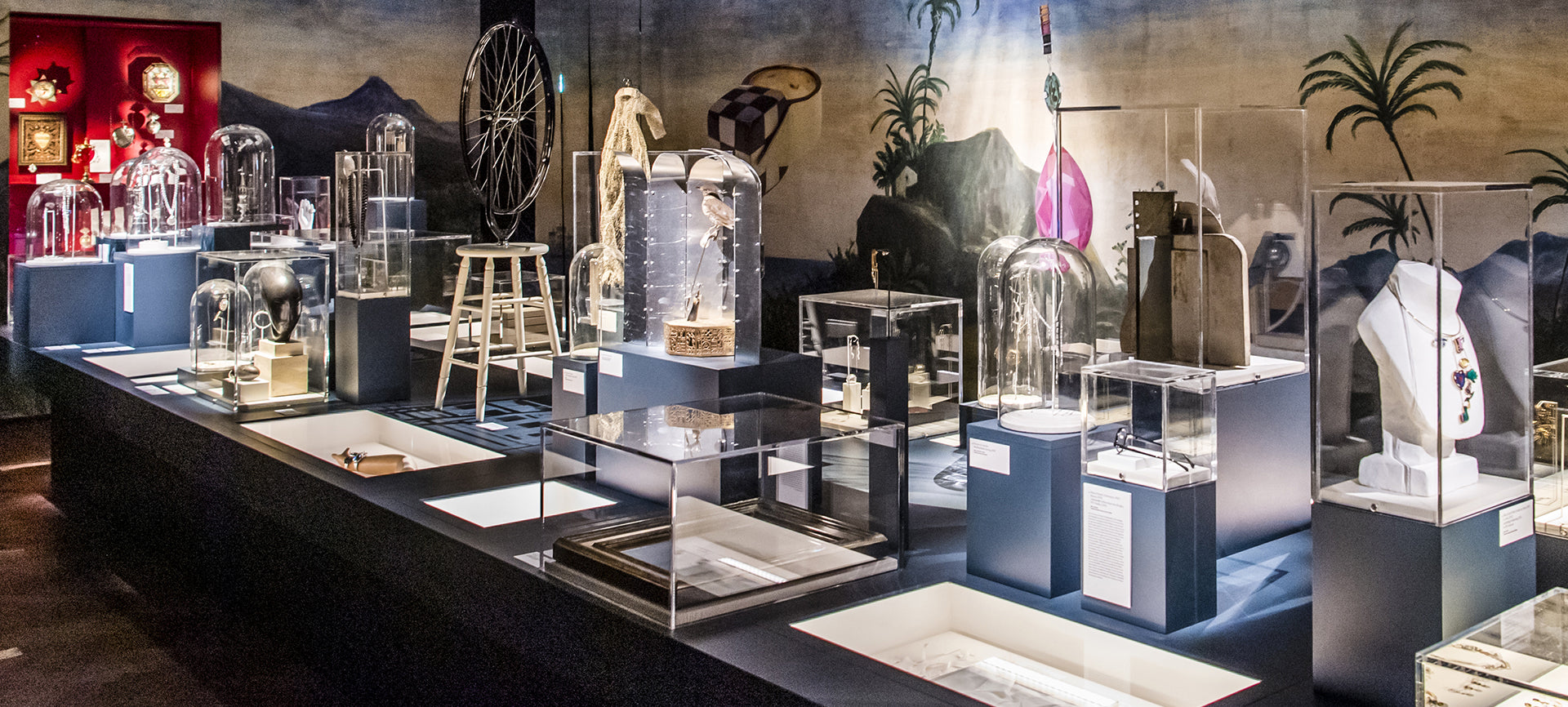 Our World > Our Projects > A Room of Wonder at Diamond Museum DIVA
A Room of Wonder at Diamond Museum DIVA
For some unknown reason,
a small detail or object
can make appear, as by magic,
fragrant memories of love, sounds and sights.
Those are wonderful moments
and these objects are treasures.
To celebrate 35 years of Wouters & Hendrix, we transformed a complete floor at Diamond Museum DIVA into a Room of Wonder. The exhibition took visitors for a look inside our heads and hearts by way of over 300 pieces of jewellery, objects and artworks by Salvador Dali, Grayson Perry, Man Ray and many more. Our fascination with remarkable stories and precious metals was a recurring theme, brought to life by scenographer Bob Verhelst in a highly imaginative setting. The Wunderkammer travelled to Tokyo, Japan where since the very beginning we have had a true-hearted fan base, appreciative of the trompe l'oeils, contrasts and enlargements that are so very Wouters & Hendrix.