Le Rêve en Boîte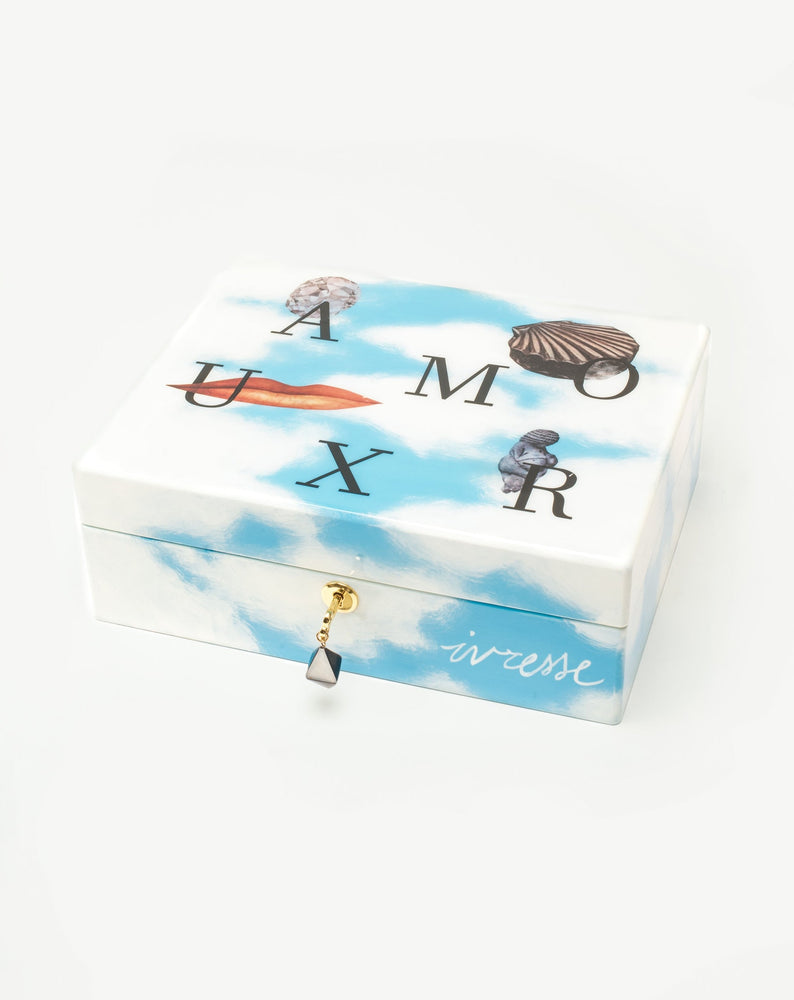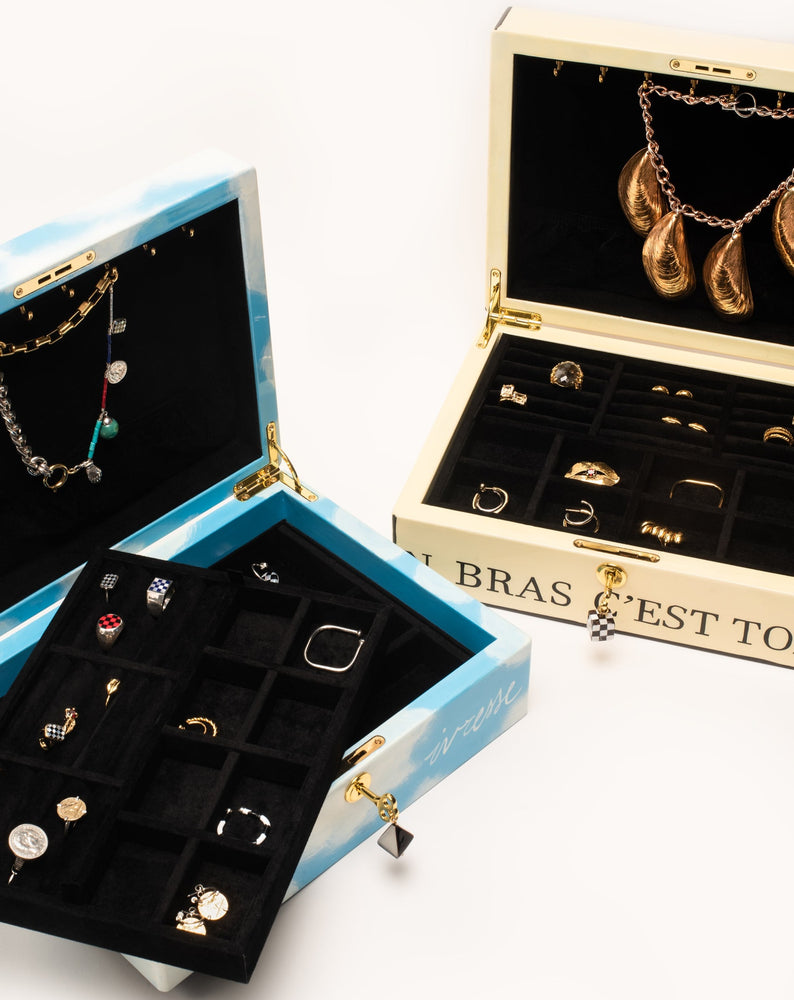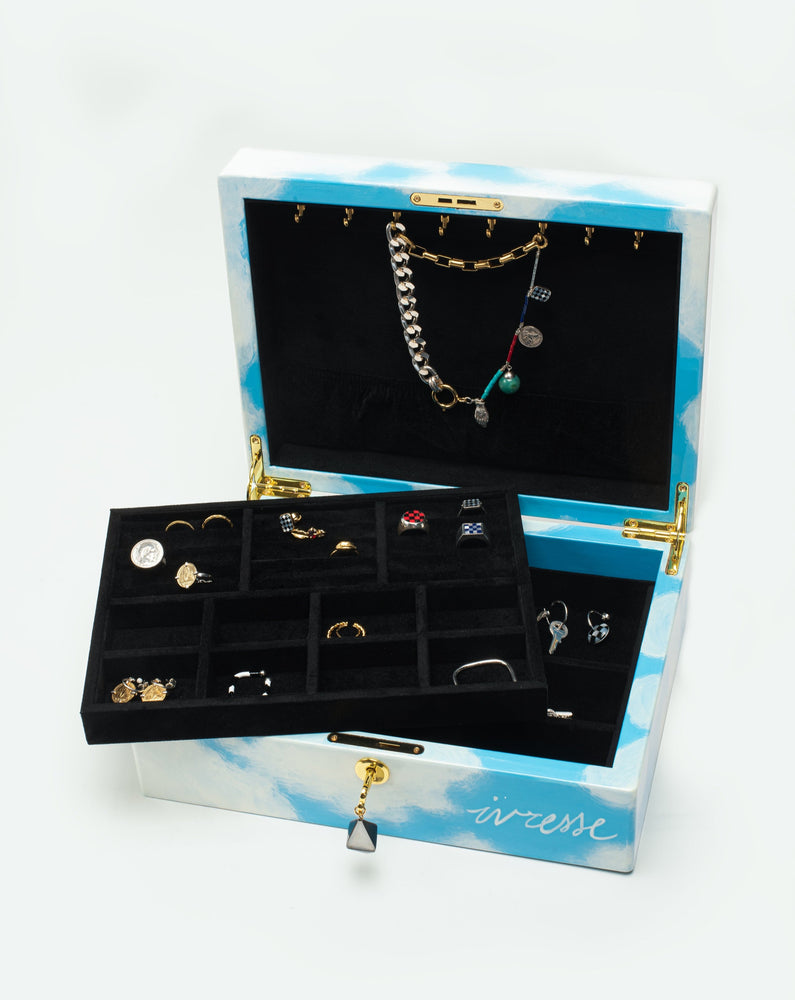 L' Ivresse Poétique - Limited edition
Every single box is painted by hand making it a unique object.
There is no request too big or service too small, we are happily at your service at all times.
Drop a subtle hint in your beloved's mailbox.
Material Information
LIMITED EDITION SERIES OF 10 - MJS005 - 30 x 23 x 10,5 cm - Outer material: Wood and glass lacquer - Inner material: Velvet
The story behind the jewel
'L'Ivresse Poétique' is a limited edition of 10 jewellery boxes. On the 'L'Ivresse Poétique' jewellery box, clouds winking at Magritte's surrealist fog float past iconic Wouters & Hendrix symbols, a Venus figure, diamond, pair of lips and shell. In their passing, they scatter the letters of love, only for them to reunite in the memories stored inside the box. 'L'Ivresse Poétique' is a memory container that will last through generations, just like the jewellery inside. Fanatical collectors themselves, Wouters & Hendrix thought up 'Le Rêve en Boîte' as a miniature Wunderkammer for one's most treasured possessions. All ten numbered 'L'Ivresse Poétique' boxes are decorated by hand with paint and paper collage by artist Céline Felga, making them just as precious as the pieces they hold.
Care guide
How to take care of your 'Le Rêve en Boîte' jewellery box:
1. Do not place the jewellery box in direct sunlight. 
2. Do not place the jewellery box above a heat source.
3. Do not keep the jewellery box in a room with high humidity.